Sailing
Sailing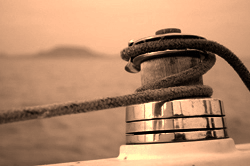 The scenery of the Lake Balaton, appropriate wind and a yacht can be breathtaking experience. Have your tried it? If so, then you must know, if not, it is time to see more of the world.
In case you would like to try this amazing feeling, the most noble sport, to get the power of the nature to work your place are definitely among us.
Gain experience with your family, or your friends and get an unforgettable moment, that lasts forever.
The yacht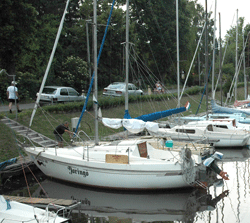 Custom made fiberglass reinforced plastic, "A" category cruise boat, with comfortable interior, 4+1 bed, outer engine, sailing set, anchors. Without spinnaker.
Technical details:
| | |
| --- | --- |
| Net weight [kg] | <2000 |
| ballast [kg] | ~1100 |
| max. submerge [cm] | 110 |
| width [cm] | 270 |
| length [feet] | 27 |
| length [cm] | 825 |
| headroom [cm] | 180 |
| max. sail [m2] | 27 |
| engine | Tomos 9.9 HP |