InterRail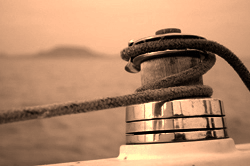 Are you an InterRailer? I did so for many years too ...
I was thinking about how to meet that community again and again, remember that feeling, laugh on travel stories, share best practices etc.
Since then, we are operating a guesthouse, so i decided to invite as many determined traveller (and definitely not toursit !!!) as i can.
You can sleep in our guest house - no, not couchsurfing sorry - with a 20% discount ever. Or if you have a tent, pitch it up in our garden just for a few bucks...
All our excursions and sailing programs are also subject to discounts for you guys, enhance your bargain skill, you gonna need it later on if you leave EU, prepare for the real world .....
Getting There&Away: take any train goes to South-Balaton from Budapest or else, the guesthouse is 50 meters from the railway station :)
Activities:
Sailing - with captain (max. 5 person). If desired, more sailing boats can be hired - please book in advance.
Sailing course - in this course students get instruction about the basics of sailing
Angling, fishing from sailingboat, during night as well
Grillparty
Favourite programs: (depending on wind)
sailing to Badacsony + wine tasting (12 hours ): by sailboat to Badacsony (opposite side), lunch/dinner/winte tasting at "rablósor" or Kisfaludy-ház, return
sailing to Szigliget + wine tasting (8 hours ): by sailboat to Szigliget, wine tasting in one of the excellent wine cellars carved in a cave, return
sailing to Györök + wine tasting (8 hours ): by sailboat to Györök, lunch and wine tasting in a restaurant on the hill, return
Bicycle tour, rent at neighbourhood
Internet access, from 2008
Eating out, entertainment, other:
Cultural programme :
Festetics castle, in Keszthely
Berzsenyi Museum, in Nikla